Over at
ScrapChicks
we have something fun going on all summer!!
Here is how it works:
* Each week we will have a 1 Hour Sketch Challenge.
* The sketch will be posted at 8:00 Central Time.
* You will than have 1 hour to do a LO based on the sketch.
* Than you will have 15-20 minutes to get it uploaded to the Scrap Chicks gallery and linked back to their appropriate Challenge threads.
* It will close at 9:15-9:20 Central Time.
Here was this week's sketch: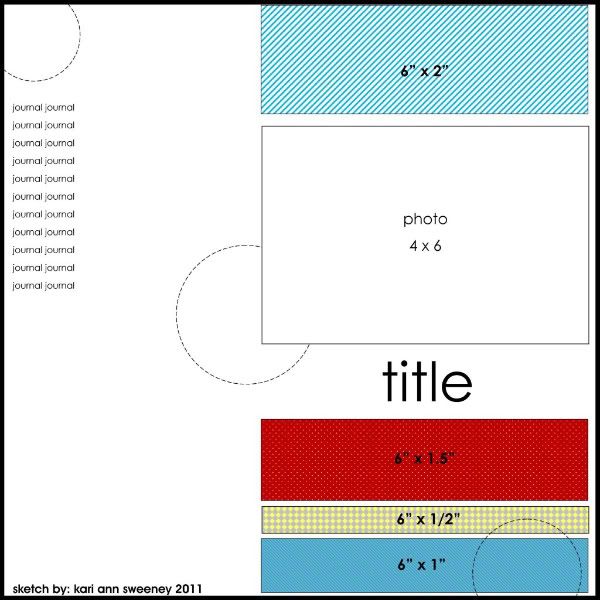 Here's the layout I created:
Come play along with us, it'll last all summer!! :)