Over at ScrapChicks this month they are doing a SUPER fun class!! It's called Christmas in September! (but if you're not ready for Christmas JUST yet, then it can be adapted for fall or Halloween stuff!) How fun is that!!?
The class is going to run from September 1st to September 30th! There will be 12 projects throughout the month and you will have until September 30th to complete them! If you do 8 of the 12 you can earn an egg!!
How fun is that! I can't WAIT to see what all the chicks have in store for us!
Here are the projects/challenges that have been release so far ...
This awesome project was done by Jess aka "Coop" and she did an amazing job with it!! Who doesn't love a shadowbox ornament!! Just stunning work! Here's some of her examples ...
(she even created an awesome tutorial on how to make them
HERE
) THANKS COOP!
She even did some larger ones for Halloween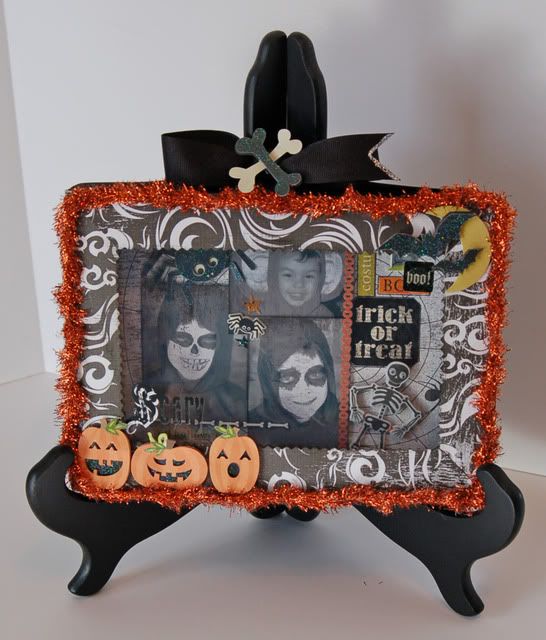 ____________________________________________________
This challenge is to make gift bags, how fun is that! It was done by the awesome Kelly!
(don't forget you can do fall or halloween as well)
Here are some of her examples: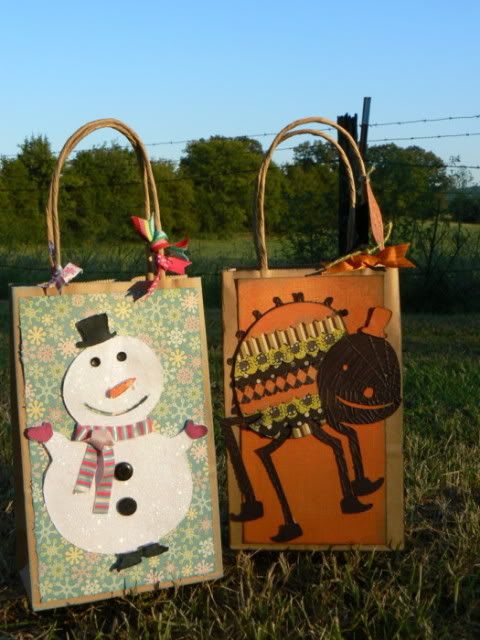 Isn't he just the CUTEST snowman ever!
And this spider is just down right adorable!!
____________________________________________________
9.5 - Trimming the Tree
This one is a layout challenge! An important part of Christmas is the TREE! We love to decorate them, fill them with gifts and watch them sparkle at night. For this you have to do a LO with TREES and some mist (if you don't have mist then I want to use some paint and/or ink).

BONUS: Use your scraps to make a Card!
Here is Kelly's awesome layout for this challenge ...
and here is her card that she used with the scraps from her layout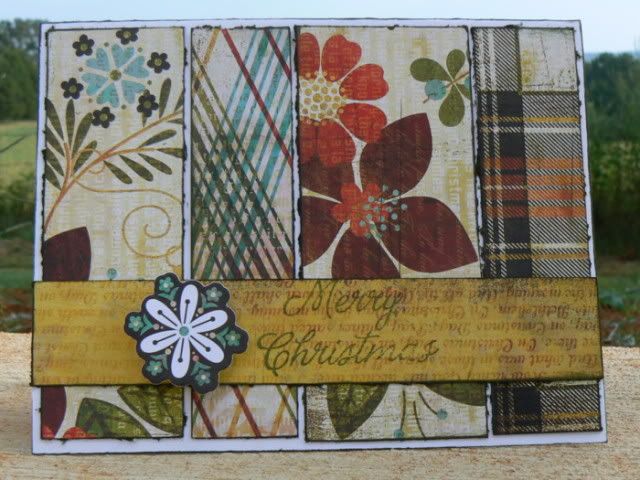 the inside of her card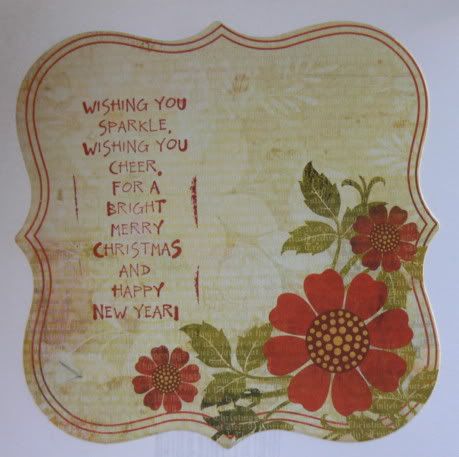 ____________________________________________________
9.7 - Treat Boxes
This challenge was done by the one and only Momma Hen Tracy! :) They are THE cutest things ever!
Everyone loves giving and receiving treats during the holidays. In addition to giving friends, families, and neighbors holiday treats, lets give out those treats in cute altered boxes.
For this project, use a take out food box (sold at Michaels) and alter it.
All you need to do is add a little tissue paper and yummy treats and your ready to hand out goodies
Here are her ADORABLE treat boxes!
and some for Halloween too!!
Keep checking back for new projects!!! :) and don't forget to come play along with us, it's going to be super duper chickie fun!!